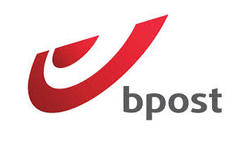 Project Leader - Young Starter
Company description
bpost is een modern en performant postbedrijf dat beschikt over een netwerk van 670 postkantoren en 670 postpunten. Het levert de universele postdienst in België en doet daarbij vijf dagen per week elke brievenbus aan om dagelijks ongeveer 10 miljoen brieven en 100 000 pakjes te bezorgen.
Job description
In het kader van het strategisch plan 'Visie 2020' van bpost zet het departement Mail Service Operations (MSO) tal van grote projecten op met als doelstelling de processen te verbeteren en een totale optimalisatie van ons logistiek-en distributienetwerk te bewerkstelligen.
Wij kijken uit naar nieuwe collega's om al deze plannen in goede banen te leiden en daarom zoeken wij Young Starters.
Taken en verantwoordelijkheden

Meewerken aan de scope definitie, opmaak van planning en de oplevering van resultaten Verantwoordelijk voor kwaliteitsvolle analyses en procesbeschrijvingen
Omzetten van de algemene doelstelling tot concrete actieplannen
Deelnemen aan cross departementale projecten, definiëren van de toekomstige situatie, instaan voor de implementatie en de coördinatie op het terrein
Follow-up verzorgen in samenspraak met de project manager
Searched Profile
Master diploma Technische Richting (Burgerlijk / Handelsingenieur)
Talenkennis: Frans, Nederlands, Engels
Sterk in plannen en organiseren
Oog voor detail
Sterk analytisch en conceptueel denkvermogen
Zin voor initiatief en proactief ingesteld
Beschikken over een goede dosis samenwerkingsvermogen
Goede kennis van Microsoft Office Tools
We offer
Een loon op maat van uw prestaties.
U werkt mee aan grootschalige projecten in een bedrijf dat volop evolueert
Een goede werksfeer in een dynamisch team
Een gediversifieerde technische functie
Ontwikkeling van uw technische en generieke vaardigheden
Solliciteer vóór 4 augustus
Articles you may want to read
Similar starterjobs
UPS

First Job

1831 Diegem

This job has multiple locations

Study level:

All study levels

Regime:

Full Time
TL HUB

First Job

1000 Belgique

This job has multiple locations

Study level:

All study levels

Regime:

Full Time
Job Summary
Transportation & Logistics
Indicate your preferences & be warned when a job matches with your criterias.