First Job
Kruibeke
Artes Roegiers
Projectingenieur zonder ervaring
Company description
Een boegbeeld op vlak van burgerlijke bouwkunde, gebouwen, waterwerken en restauratie. Dat is Artes Group. Bovendien beschikt de groep over een eigen prefab-productieafdeling en een afdeling gespecialiseerd in projectontwikkeling.
Job description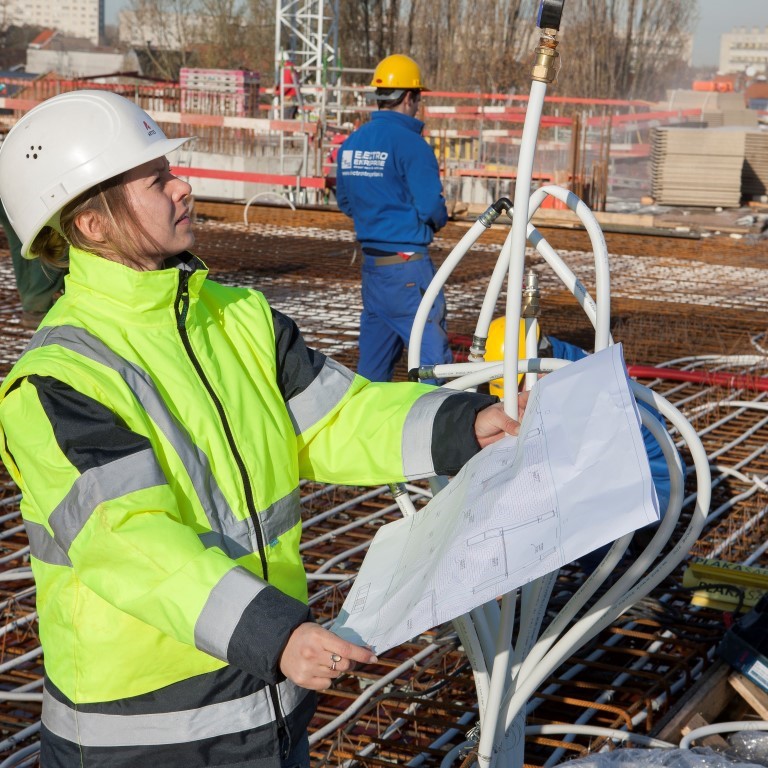 Gewapend met een mentor en een sterk uitgewerkt opleidingspakket, ga je bij Artes Roegiers onmiddellijk aan de slag op een werf. Vanaf het begin sta je met beide voeten in de praktijk en word je goed begeleid. Uiteraard stopt je opleiding niet na een jaar. Samen bouwen wij verder aan jouw carrièrepad.
Als projectingenieur ben je in ruime mate verantwoordelijk voor de volledige praktische organisatie van de totaaluitvoering op de werf, zowel technisch als financieel-administratief. Je stuurt onze eigen ploegen aan om de projecten te laten vorderen en vlot te laten verlopen, net als de betrokken onderaannemers. Je zorgt voor een stipte planning, een correct rendement en bewaakt de kwaliteit der werken. Dit doe je in nauwe samenwerking met het bouwteam en via contacten met leveranciers en onderaannemers.
Searched Profile
Opleiding niveau master industrieel of burgerlijk ingenieur bouwkunde
Vastbesloten om te blijven leren en groeien
Gemotiveerd, flexibel, doorzetter
Gedreven persoonlijkheid met communicatie– en organisatietalent
Rijbewijs B
We offer
Een opleidingsprogramma op maat
Individuele coaching, begeleiding en doorlopende ondersteuning in jouw persoonlijke ontwikkeling
Duidelijke groeimogelijkheden
Een job met grote zelfstandigheid en verantwoordelijkheid
Een uitdagende en dynamische omgeving waar proactiviteit en initiatief aangemoedigd worden
Een aantrekkelijk financieel pakket met onder meer een bedrijfswagen
Articles you may want to read
Similar starterjobs
Artes Group

First Job

9150 Kruibeke

This job has multiple locations

Study level:

All study levels

Regime:

Full Time
Job Summary
Construction & Civil works
Indicate your preferences & be warned when a job matches with your criterias.