First Job
Kruibeke
Artes Group
Werkvoorbereider / tekenaar
Company description
Een boegbeeld op vlak van burgerlijke bouwkunde, gebouwen, waterwerken en restauratie. Dat is Artes Group. Bovendien beschikt de groep over een eigen prefab-productieafdeling en een afdeling gespecialiseerd in projectontwikkeling.
Job description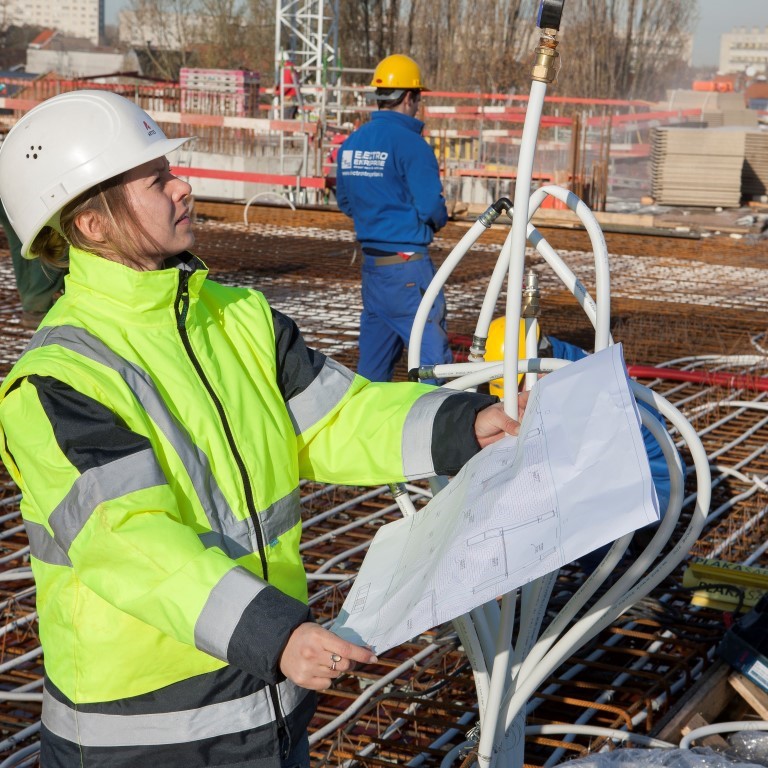 Als Tekenaar/werkvoorbereider binnen onze prefab afdeling, sta jij in voor de opmaak van uitvoeringsplannen van prefabelementen en ​​​​​​het voorbereiden van de productie. De collega's binnen de Artes Group, bezorgen jou hun plannen en op basis daarvan ga jij aan de slag. Proactief neem jij met hen contact op voor het verkrijgen van eventuele bijkomende informatie. Na definitieve goedkeuring door alle partijen, gaan de uitgetekende elementen in productie. Op deze manier draag jij vanuit Kruibeke en onze Prefab afdeling bij tot de realisatie van meerdere Artes werven over gans België.
Searched Profile
Je hebt een bachelor diploma op zak, bij voorkeur binnen een bouwkundige richting. Je kan vlot overweg met 2D tekenprogramma's. Ervaring met het tekenprogramma Strakon is een pluspunt. Communicatief ben je sterk genoeg om de nodige informatie te verkrijgen van onze verschillende collega's in de uitvoering. Het belang van nauwkeurigheid en een correcte planning schat je correct in.
We offer
Wij bieden jou een job binnen een veelzijdige en financieel gezonde groep. Bij jouw opstart, zal er een interne opleiding voorzien worden zodat je de nodige programma's snel onder de knie krijgt. Eens een paar werven bezoeken om aan den lijve te zien welke impact jouw werk zal hebben, is zeker een must.
Articles you may want to read
Job Summary
Construction & Civil works
Indicate your preferences & be warned when a job matches with your criterias.